Ancient Fragments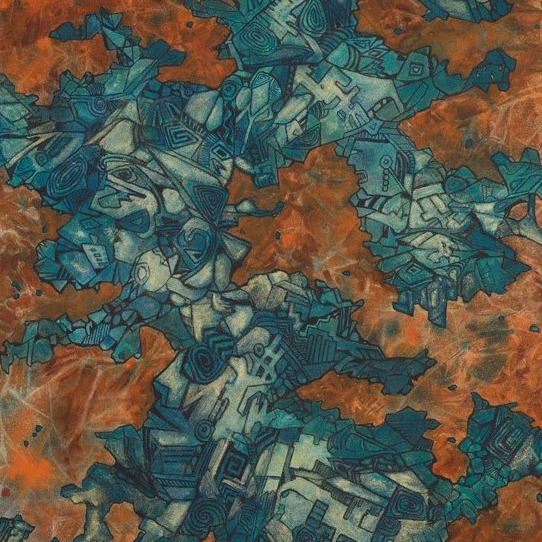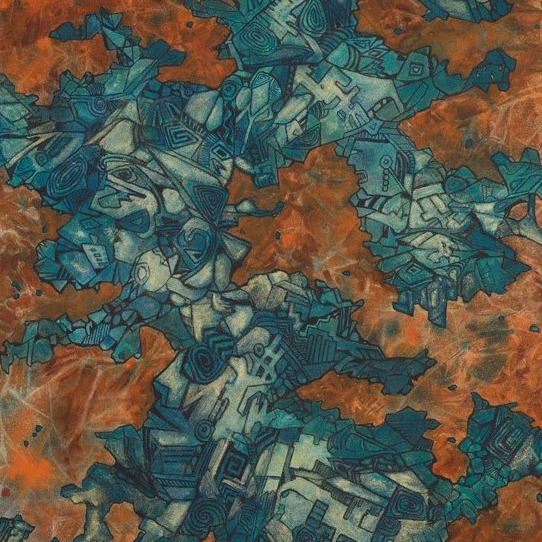 Ancient Fragments
An archaeology exhibit, in the St. Louis Art Museum was the direct inspiration for Ancient Fragments. The show included flat copper shapes with deep turquoise verdigris covering them. The fine design in this painting is taken from the Mound Culture art with its Aztec-like style. There is solid detail in all of the paintings blue surface and much layering of colors to make the brown background. It is a faithful rendering of art and design that was in the Native Mississippi Culture from 600 years ago. This painting needs to be seen closely and with good light. It is full of fine drawing juxtaposed to a random flow of images.
Our Giclée prints are reproduced on fine textured watercolor paper using archival pigments. A signed and numbered certificate of authenticity is included with each print. Custom sizes available upon request.
Learn more about our Giclée process here.